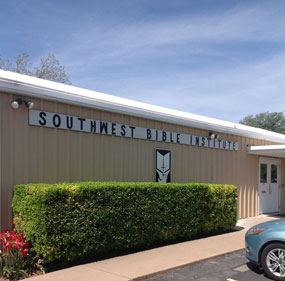 Join us for biblical learning in San Angelo, TX, from Southwest Bible Institute. Southwest Bible Institute is a Christian ministry founded by the West Angelo Church of Christ in 1969. The first president of the school was Bill Leach; then, Portis Ribble took over and ran the school from 1977 until January of 2016, when Ron Guzman became the new president. The SBI currently uses our Family Life Center as a meeting place for classes
Throughout the years, many of our congregation members have taken classes at the school, and many continue to do so. By making classes tuition-free for everyone, both members and people from the community are able to be blessed by this good work.
SBI strives to challenge both spiritual seekers and serious disciples of Christ with Bible-centered, academically vigorous, and spiritually enriching courses. Several courses are offered during both the spring and fall semesters. For more information, visit SBI's new website.